The history of Hagenskov Gods

Hagenskov was first mentioned in 1251 when King Abel signed an order at Hagenskov granting the citizens of Faaborg exemption from customs duty.

Hagenskov is mentioned again in 1259 when King Christopher I casted Archbishop Jacob Erlandsen into prison at Hagenskov after a feud. In 1396, Queen Margrethe I succeeded in buying back Hagenskov from the counts of Holstein, and thus Hagenskov remained royal estate for nearly 300 years.

Originally, Hagenskov consisted of a four-winged, two-storey medieval castle. The castle was approximately 100 metres on one side and 70 metres on the other side. It was considered one of the strongest castles in Denmark. The estate covered 20,455 acres and 220 farms. The estate was run by several Lord-Lieutenants, including Jacob Ulfeldt, father of the notorious Corfitz Ulfeldt who was born at Hagenskov in 1606.

Frederick III, who instituted Denmark as an absolute monarchy, gave Hagenskov to one of his loyal men, Niels Ottesen Banner. As token of his gratitude, Niels Ottesen Banner asked Frederick III for permission to change the name of the estate to Frederiksgave (Frederick's gift), which was the name of the estate until 1962.

In the mid-1700s, the estate was owned by Frantz Joachim von Dewitz. In 1741, the old medieval castle burned to the ground. Von Dewitz erected a temporary main building – the timber-framed farm located diagonally opposite the present main building.

A few years later, merchant Niels Ryberg purchased the estate, and in the 1770s, he erected the present main building in a Neo-classicist style. It is considered to be one of the most beautiful buildings built in this period. G.E. Rosenberg was the architect.

Niels Ryberg laid out the park with the assistance of the German landscape architect Schaunburg, and in this connection, he transformed the old castle mounds into the beautiful ridge which today is open to the public. He was a pioneer in many fields, and he – the son of a tenant farmer from Northern Jutland – was one of the first estate owners to set the farmers free.

Niels Ryberg established the first midwifery practice. He was also interested in school and church matters and put his mark on the region in these areas, for instance on Dreslette Church and Helnæs Church. Niels Ryberg also purchased the Øbjerggård estate in South Zealand at which he founded a linen factory which was appointed purveyor to the Royal Danish Court.

When Niels Ryberg died in 1804, his son Johan Christian Ryberg took over Frederiksgave and his father's empire. Johan Christian Ryberg purchased the neighbouring farm Flenstofte which was then run together with Frederikshave. However, the two estates were separated later on. Due to the war between Denmark and Britain and the national bankruptcy in 1813, Johan Christian Ryberg went bankrupt, and the State took over Frederikshave.

In 1841, Crown Prince Frederick (later Frederick VII) moved to Funen and became governor. Until he was crowned king in 1848, he resided at both Odense Castle and Frederiksgave. He lived together with Louise Rasmussen (later Landgravine Danner) at Frederiksgave.

In 1854, Frederiksgave was put on auction. It was purchased by Weddelsborg Gods, and the two estates were run together until 1942.

In 1942, Consul and wine merchant Thor Andersen from the town of Odense purchased Frederiksgave.

In 1954, Thor Andersen sold Frederiksgave to Preben Caroc Claus Schall Holberg who was born at Langeskov Gods situated in the town of Svendborg and owner of the Store Skullerupgård estate situated in South Zealand. He operated the farm at Frederiksgave for 12 years.

In 1962, Preben Caroc Claus Schall Holberg arranged for the main building to become class A-listed (national monument) and was granted royal permission to change the name of the estate back to its original name, Hagenskov. A few years later, he also arranged for the entire estate to become unconditionally listed. Having estates unconditionally listed was an unfamiliar concept at the time, but Preben Caroc Claus Schall Holberg had a very clear intention with the listing which was to preserve the manor atmosphere in future.

In 1977, Preben Caroc Claus Schall Holberg sold Hagenskov to his daughter, Britta Caroc Schall Holberg.

On 1 July 2005, Hagenskov was converted into a partnership between Britta Caroc Schall Holberg and her son, attorney Jacob Caroc Claus Schall Holberg.

On 1 January 2009, Jacob Caroc Claus Schall Holberg took over Hagenskov.


Additional literature: In addition to classical books such as: Danske Herregaarde

Kongehusets boliger by Niels Peter Stilling, Politikens Forlag, 2003

Architectura, architectural history publication 17, Vibeke Klüver: Frederiksgave, opførelse og indretning af en storkøbmands landsted, 1995

Hagenskovs Historie by Jørgen Hansen, 2004

Niels Ryberg by AA. Rasch, Aarhus Universitetsforlag, 1964

Minder om kronprins Frederik og kronprinsesse Mariane under deres ophold på Frederiksgave i årene 1841 – 1848 by A. Jensen, Snave, published by Consul Thor Andersen

Din hengivne Louise – letters to Carl Berling from Louise Rasmussen (Landgravine Danner), Forlaget Fremad, 1999

Ey blot til lyst, livets theater by Preben Caroc Schall Holberg 1976 (reprinted in 2005)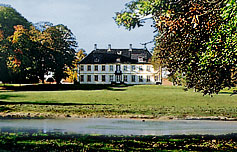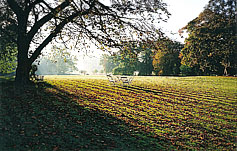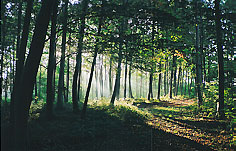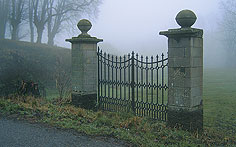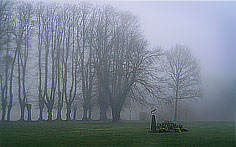 Books:

Ey blot til lyst, livets theater, by Preben Caroc Schall Holberg Price: DKK 200 inc. VAT plus postage

Hagenskovs Historie by Jørgen Hansen Price: DKK 75 inc. VAT plus postage

If you are interested in purchasing any of the books, please submit a written request or contact us by email.